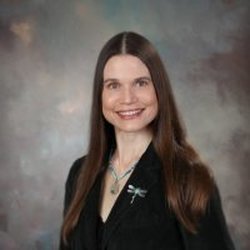 ​Marie Rundquist Presents: "How DNA Helps You with Your Genealogy"
Monday evening, 7:00 P.M., July 18, 2016,
​Louis E. Deveau Centre d' Entrepreneuriat* Room 104,
​Université Sainte-Anne at Church Point, Nova Scotia
Washington, D.C. area resident, University of Maryland College Park graduate Marie Rundquist applies her diverse experience -- as a DNA project manager, collaborative research community moderator, and president of an information systems consulting firm, in researching her North American family history.
​
​Interweaving DNA test results, history, and genealogy, Marie Rundquist develops comprehensive historical narratives that are uniquely products of the present but which give voice to unheard ancestors, and truths, of the past.
​Presentation attendees will learn how to apply the following DNA test results to answer genealogy questions:
Mitochondrial DNA (mtDNA)
Y Chromosome DNA (Y DNA)
X Chromosome DNA
Autosomal DNA tests
Hear about surprising and unexpected outcomes of DNA case studies, compelling DNA findings, and exciting success stories arising from genetic genealogy research!
Marie Rundquist's published books and articles include Revisiting Anne Marie: How an Amerindian Woman of Seventeenth-Century Nova Scotia and a DNA Match Redefine American Heritage (2009), Cajun by Any Other Name: Recovering the Lost History of a Family and a People (2012), and "Finding Anne Marie: The Hidden History of our Acadian Ancestors (2006)." Marie Rundquist was among 55 authors of Acadie Then and Now: A People's History (2014), edited by Warren Perrin, Phil Comeau and Mary Perrin. The collective work that chronicles the past and present histories of Acadians worldwide was awarded the Prix France-Acadie 2015.
Related training and memberships: Learning from the Knowledge Keepers of Mi'km'aki, MIKM 2701 (2016) Certificate of Completion from Cape Breton University, Unama'ki College (Nova Scotia, Canada). Analyzing and Utilizing Data from Next-Generation Sequencers in the Forensic Genomics Era, ISHI Oct 12-15 2015 Texas. International Society of Genetic Genealogy. Amerindian Ancestry out of Acadia DNA Project Manager.
* The Louis E. Deveau Centre is located on the campus near the water ponds.